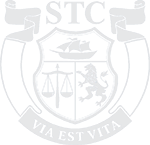 «Seatrans Consulting»® is a Russian Company with a registered trademark.
The Company was founded in 2001 and located in Novorossiysk.
The Company provides different kinds of services, such as inspections of cargoes and vessels, appraisal of all types of properties, certification for all types of cargoes in respect of the safe carriage by sea, maritime lawyers in the Russian ports of the Azov – Black Sea Region.
«Seatrans Consulting»® is a member of BIMCO (Baltic and International Maritime Council) and TIC Council (www.tic-council.org).
As appraisers, the Company is a member of NP SRO ARMO (Association of Russian Masters of Appraisal).
Regarding the safe carriage of cargoes by sea, the Company is the representative of CNIIMF (Central Marine Research & Design Institute), MCB (Marine Cargo Bureau), Saint- Petersburg, Russia.
«Seatrans Consulting»® is a Superintendent and Surveyor Member of GAFTA, The Grain and Feed Trade Association.
Company's Quality Management System is certificated by Bureau Veritas Certification in accordance with the requirements of the international standards of quality ISO 9001.
The staff of «Seatrans Consulting»® is completed with true professionals, highly qualified experts with extensive practical experience are members of IIMS (International Institute of Marine Surveying) Hampshire, England.

2022 | Seatrans Consulting